Rooted Biscay cuisine.
Over twenty years rediscovering and inventing common dishes, wanting to constantly innovating to surprise our guests.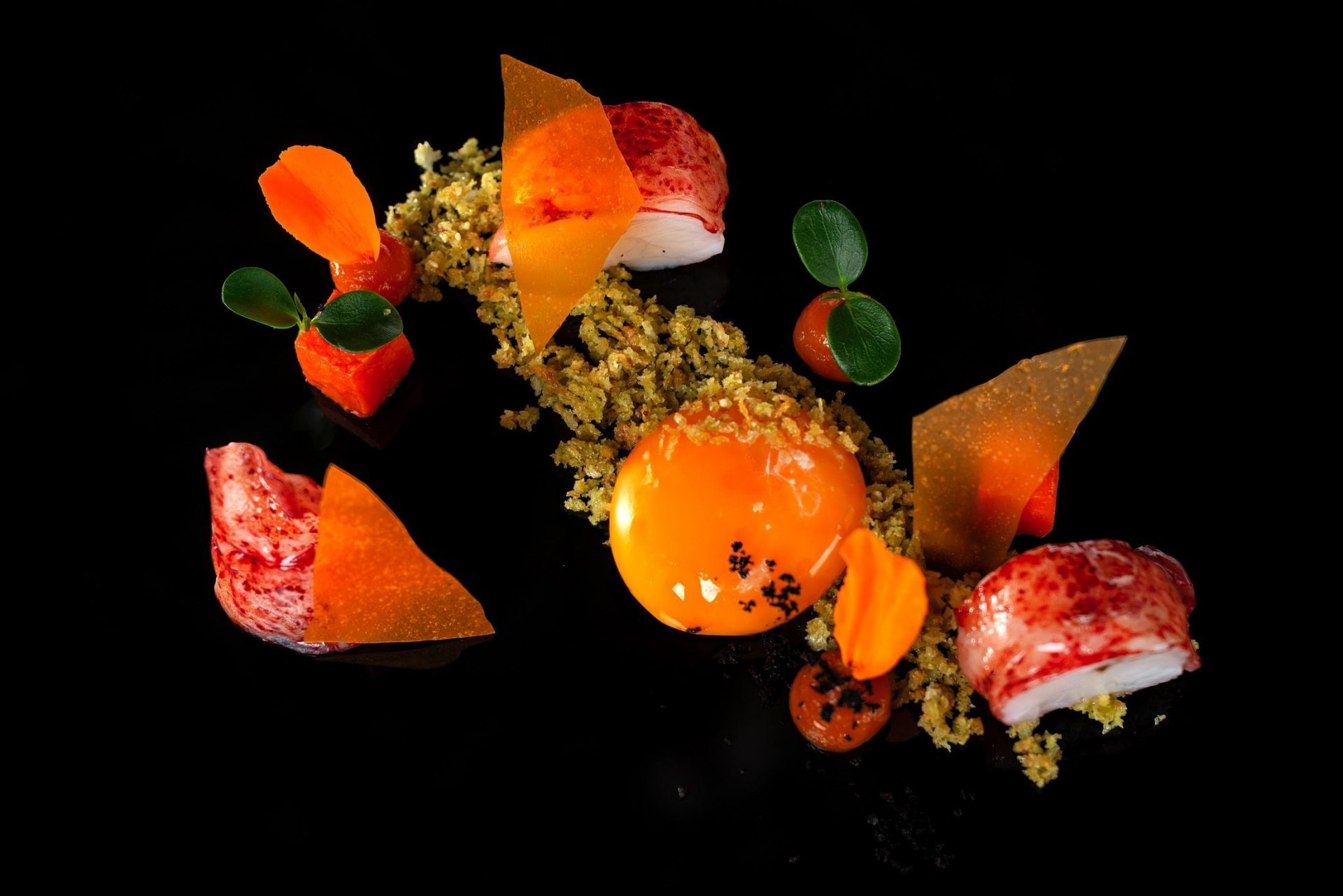 H-
Gillardeau No 1 oysters
6.60 € each
Grilled deep-water rose shrimp from Huelva
35.00 €
Grilled lobster from the Cantabrian sea
110.00€/kg.
"Carrasco" acorn-fed Iberian ham
35,00 €
Tuna from Bermeo with Urdaibai tomatoes and "Per Sé" caviar
26,00 €
Charcoal-grilled "Os Miñarzos" octopus, black garlic, fluffy mashed potatoes and a dash of paprika
30,00 €
Smoked Cantabrian sardine on avocado and citrus foie gras with a hint of peach
25,00 €
To enhance the essence of the following dishes, they will be served in reduced portions.
Scallop and red prawn ceviche on crunchy corn biscuit in apple, avocado and lime gazpacho
20,00 €
Sautéed seasonal vegetables in mashed Parmentine potatoes, Cantabrian Sea lobster and potato crisp
17,00 €
Lightly smoked veal sweetbread cooked at a low temperature on wheat berries, fennel and carrots
17,00 €
P-
"Balfego" bluefin tuna loin, kimchi and Urdaibai tomato salad
33,00 €
Cod sampler (grilled, pil-pil and Biscay-style)
30,00 €
Charcoal-grilled Cantabrian Sea hake with grean beans and clams in pil pil sauce
30,00 €
Charcoal-grilled black-bellied monkfish tail in "suquet" seafood sauce, çred algae and citrus pil pil sauce
35,00 €
C-
Charcoal-grilled veal tenderloin on foie gras cream and vegetables from our garden
35,00 €
Holm oak charcoal-grilled beef cutlet with salad
75 € kg.
Roasted quail stuffed with mushroom and spinach duxelles with mashed Parmentine potatoes
25,00 €
Slow-roasted suckling pig, peppered chocolate and melon jelly
25,00 €
D-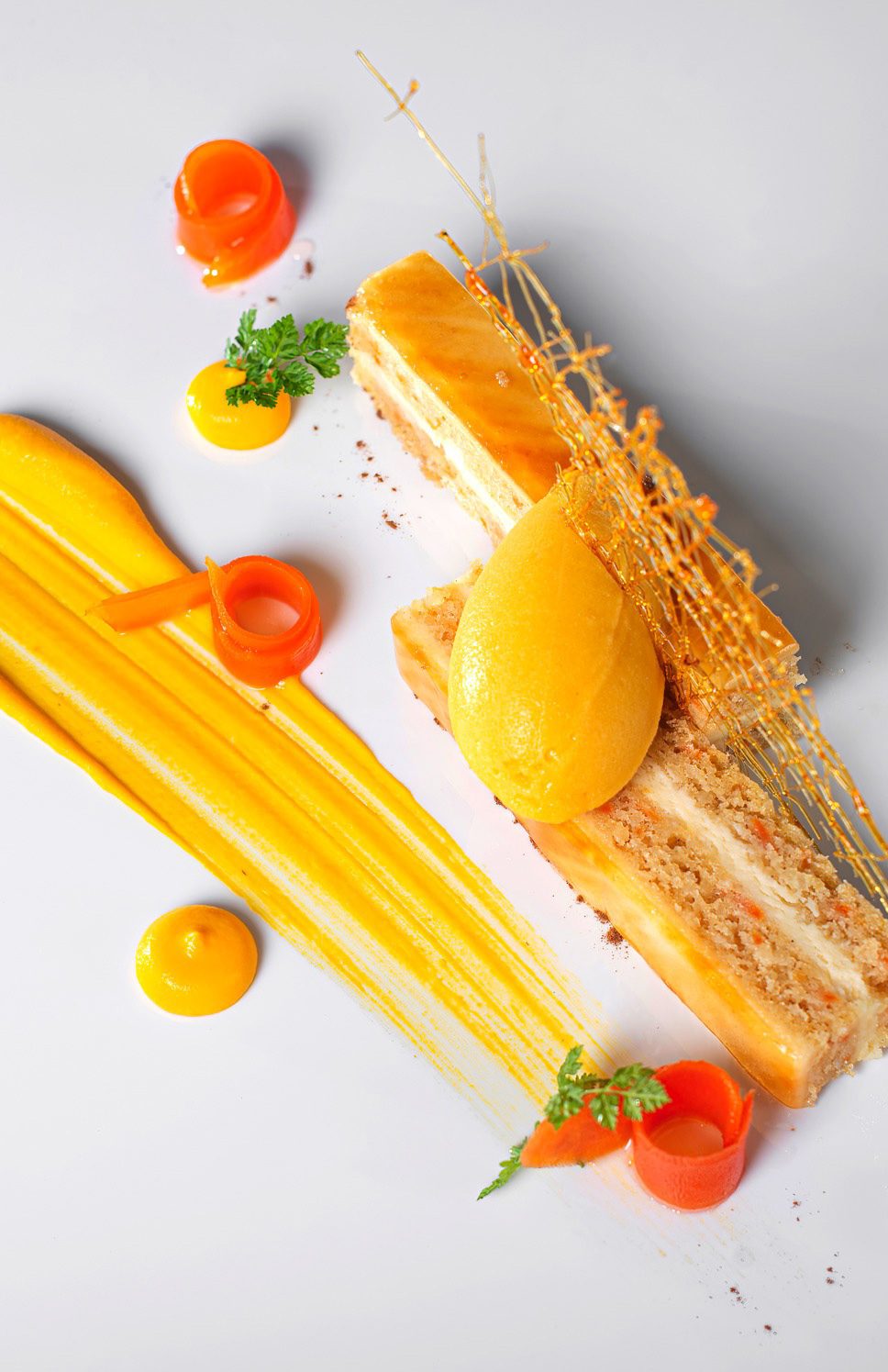 Alaska souffle
11,00 €
Soft chocolate, banana, and passion fruit cake with pineapple and mango ice cream
11,00 €
Rice pudding bonbon, orange pears, corn crumble and white chocolate
11,00 €
Suitable for people with egg allergies
Coconut Valenciano hard float
11,00 €
Urdiña cheesecake, Boroa plums in sweet wine and black chocolate
11,00 €
Assortment of pastries with ice cream
16,00 €
In Boroa Jatetxean
If you wish, we can provide you with all services that will make your celebration an unforgettable event.
Maximum capacity: 210 dinner guests.