Rooted Biscay cuisine.
Over twenty years rediscovering and inventing common dishes, wanting to constantly innovating to surprise our guests.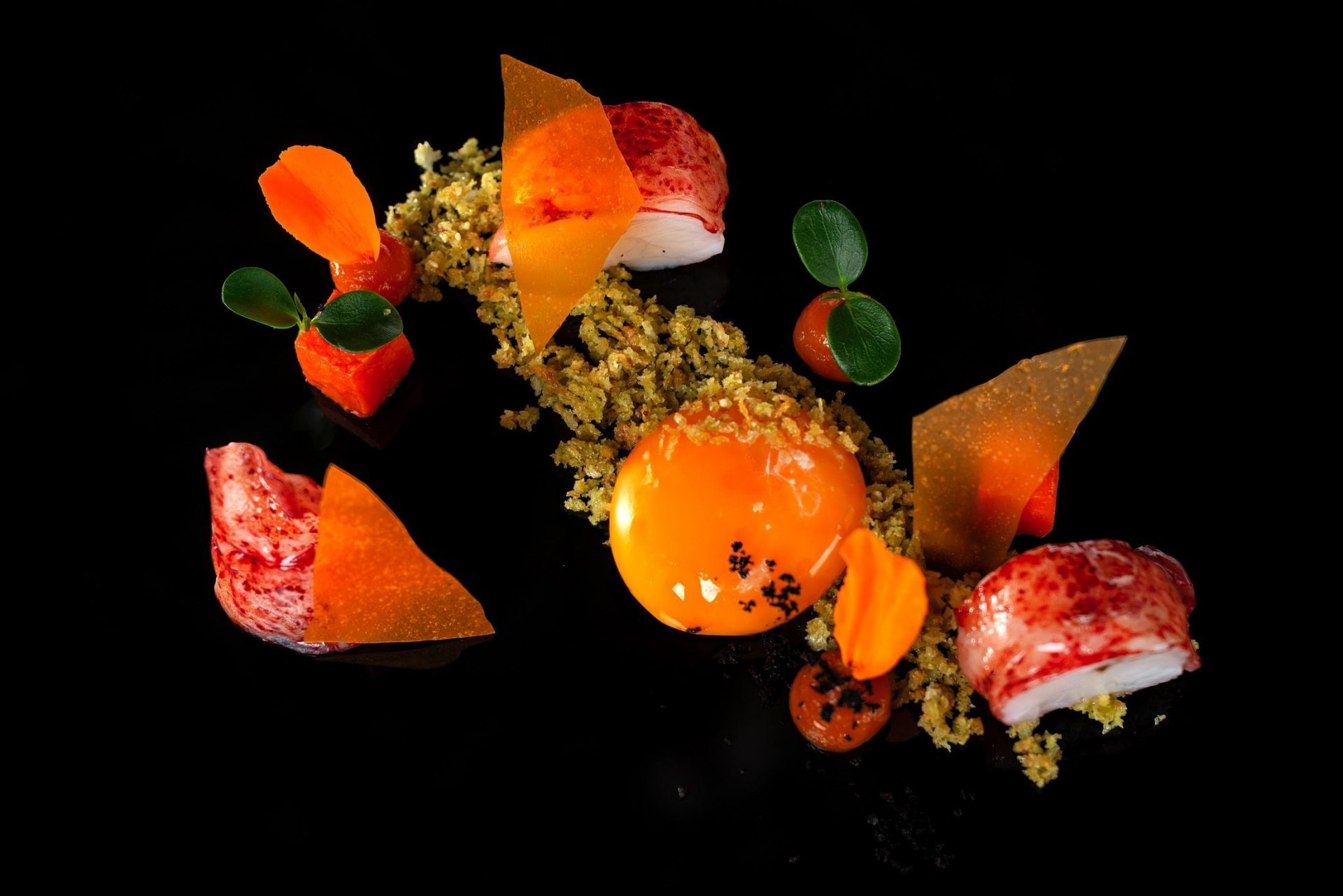 H-
Daniel Sorlut wild oysters from Normandy
€6.60 per oyster
Grilled deepwater rose shrimp from Huelva
36,00€
Carrasco acorn-fed Iberian ham
36,00€
Steak tartar on thick Txakinarto corn tortilla, capers gel, and pickles
30,00€
Charcoal-grilled octopus, garlic cuts, and paprika mojo
30,00€
Curry-scented rice with lobster
42,00€
Aroa broad beans, razor thin Iberian cold cuts, and clams
36,00€
To enhance the essence of the following dishes, they will be served in reduced portions.
Warm pheasant salad over pickled curd, autumn mushrooms, berries, mustard, and truffles
18,00€
Charcoal-grilled scarlet shrimp over crispy cracker from its head and Tellexe egg yolk in creamy Parmentine mashed potatoes
25,00€
Lightly smoked low temp veal sweetbreads, bulgur wheat risotto, fennel, and carrots
18,00€
P-
Grilled Balfego bluefin tuna, potato soufflé and old-fashioned mustard
35,00€
Charcoal-grilled cod on its fish maw prepared with Biscay sauce and chips from its skin
32,00€
Grilled hake, bell pepper nectar, and red shrimp
32,00€
Wild sea bass in creamed spinach, seaweed and mussel cake
35,00€
C-
Charcoal-grilled sirloin steak with creamy bulgur wheat and Carrasco Iberian bacon
35,00€
Oak-fired grilled beef cutlet with side salad
77,00€/kg
Partridge stewed in sauce Périgueux, mushrooms, potatoes, and truffles
30,00€
Briefly roasted roe deer tenderloin, slices of pumpkin, Tempranillo gel, and chestnuts
30,00€
Carrasco Iberian foul, boletus carpaccio, and light Idiazabal cheese cream
33,00€
D-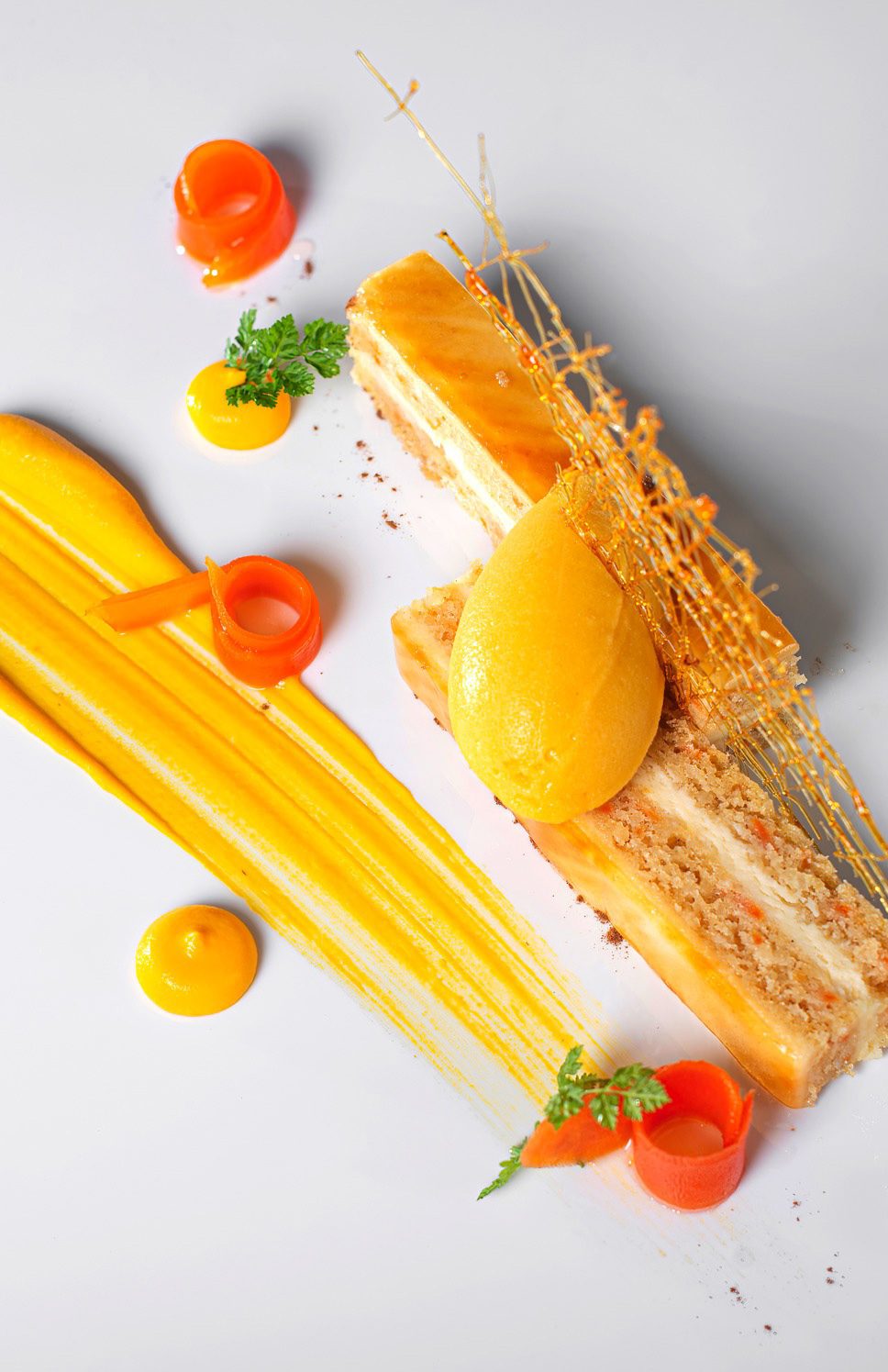 Alaska souffle
11,00 €
Soft chocolate, banana, and passion fruit cake with pineapple and mango ice cream
11,00 €
Rice pudding bonbon, orange pears, corn crumble and white chocolate
11,00 €
Suitable for people with egg allergies
Coconut Valenciano hard float
11,00 €
Urdiña cheesecake, Boroa plums in sweet wine and black chocolate
11,00 €
Assortment of pastries with ice cream
16,00 €
In Boroa Jatetxean
If you wish, we can provide you with all services that will make your celebration an unforgettable event.
Maximum capacity: 210 dinner guests.