Rooted Biscay cuisine.
Over twenty years rediscovering and inventing common dishes, wanting to constantly innovating to surprise our guests.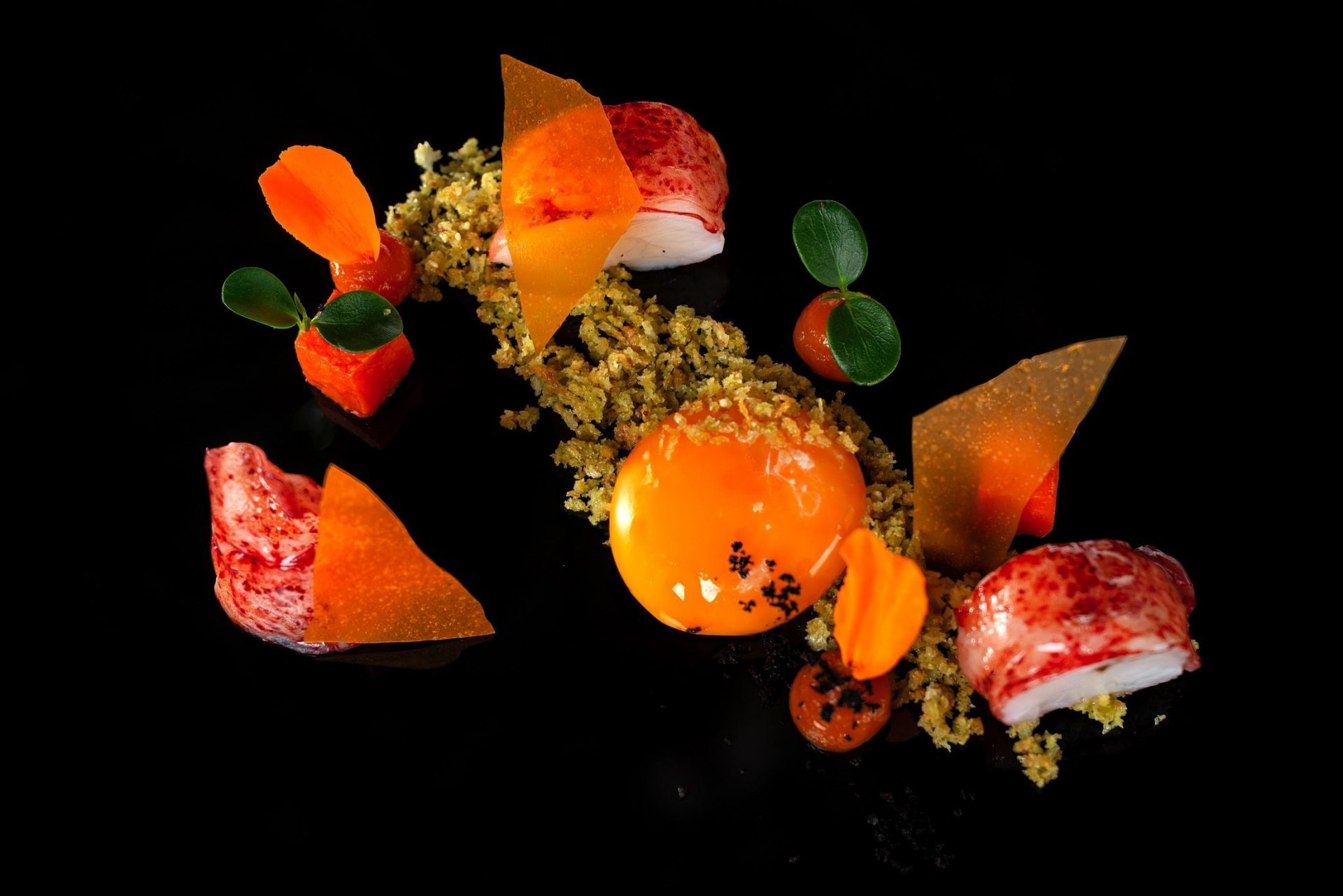 H-
Wild Daniel Sorlut oysters from Normandy
6,60 € per oyster
Grilled deepwater rose shrimp from Huelva
36,00 €
Carrasco acorn-fed Iberian ham
36,00 €
"Balfegó" bluefin tuna tartare, whole grain mustard mousse and a hint of ginger
36,00 €
Charcoal-grilled Galician octopus in a Pimentón de La Vera paprika chilli garlic sauce, cut potato and black garlic gel 30,00 €
To enhance the essence of the following dishes, they will be served in reduced portions.
"Urezti" txakoli and foie bonbon on popcorn, Boroa applesauce and chocolate spice bread topping 1⁄2 serving
18,00 €
Grilled asparagus from Navarre, pesto, touch of vanilla and smoked eel 1⁄2 serving
16,00 €
Short-roasted Norway lobsters, seasonal mushrooms, cream of Aroa pea soup, trisol seaweed and salicornia sponge cake 1⁄2 serving
23,00 €
Charcoal-grilled scarlet shrimp over crispy cracker from its head and "Tellexe" egg yolk 1⁄2 serving
25,00 €
Slow cooked veal sweetbreads on fennel risotto, Tempranillo gel and tiny carrots 1⁄2 serving
18,00 €
P-
Grilled flounder, Carrasco Iberian bacon and artichoke cuts
39,00 €
Club Ranero codfish
32,00 €
Charcoal-grilled hake from the Bay of Biscay, peas and a hint of the sea
32,00 €
Cod kokotxas stew in pil pil sauce
40,00 €
C-
Charcoal-grilled sirloin steak with seasonal vegetables and truffle meringue
35,00 €
Oak-fired grilled beef cutlet with salad
77,00 Kg. €
Rosy rack of lamb, greens from our garden and purple sweet potato with a touch of rosemary
32,00 €
Short roasted squab breast with slow cooked thighs in "Txakinarto" corn crumble and foie gras cream
33,00 €
Roasted suckling pig, pepper chocolate agar and papaya and mango tartare
28,00 €
D-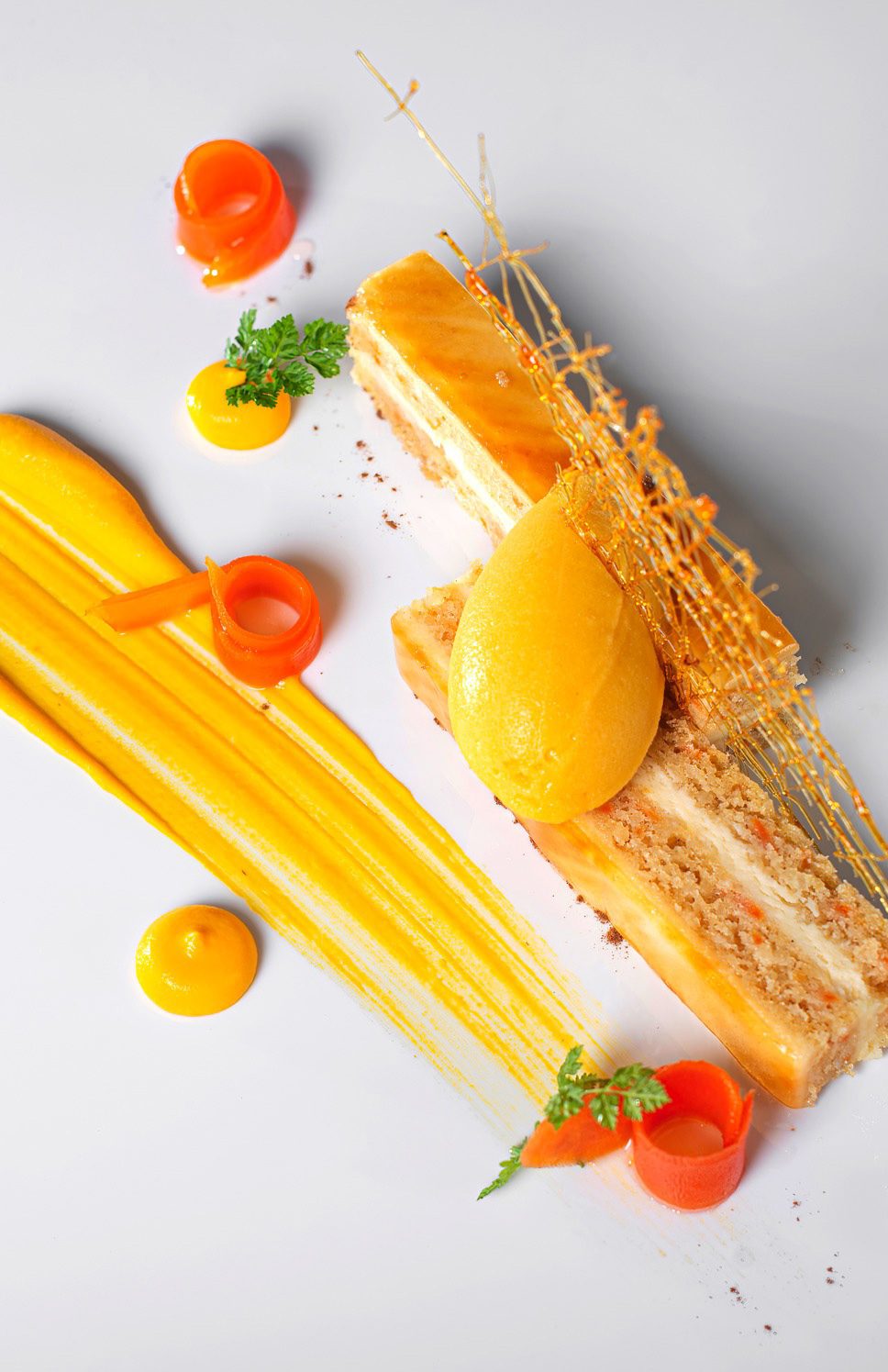 Our take on piña colada
Rum and mint gelée, coconut foam, roasted
pineapple sorbet and cherry topping
12,00
Smoked Spanish-style French toast, blood orange, cinnamon and meringue cream
12,00
Chocolate, rosemary and tropical sorbet
White chocolate and caramel mousse, coffee meringue and a touch of rosemary
12,00
Baked Idiazabal cheesecake with berry nectar
Baked cheese base, berry nectar, crunchy sable and black cherry sorbet
12.00
Assortment of pastries with ice cream
16.00
Selection of artisan cheeses (4 kinds)
4 kinds
16.00
In Boroa Jatetxean
If you wish, we can provide you with all services that will make your celebration an unforgettable event.
Maximum capacity: 210 dinner guests.