Rooted Biscay cuisine.
Over twenty years rediscovering and inventing common dishes, wanting to constantly innovating to surprise our guests.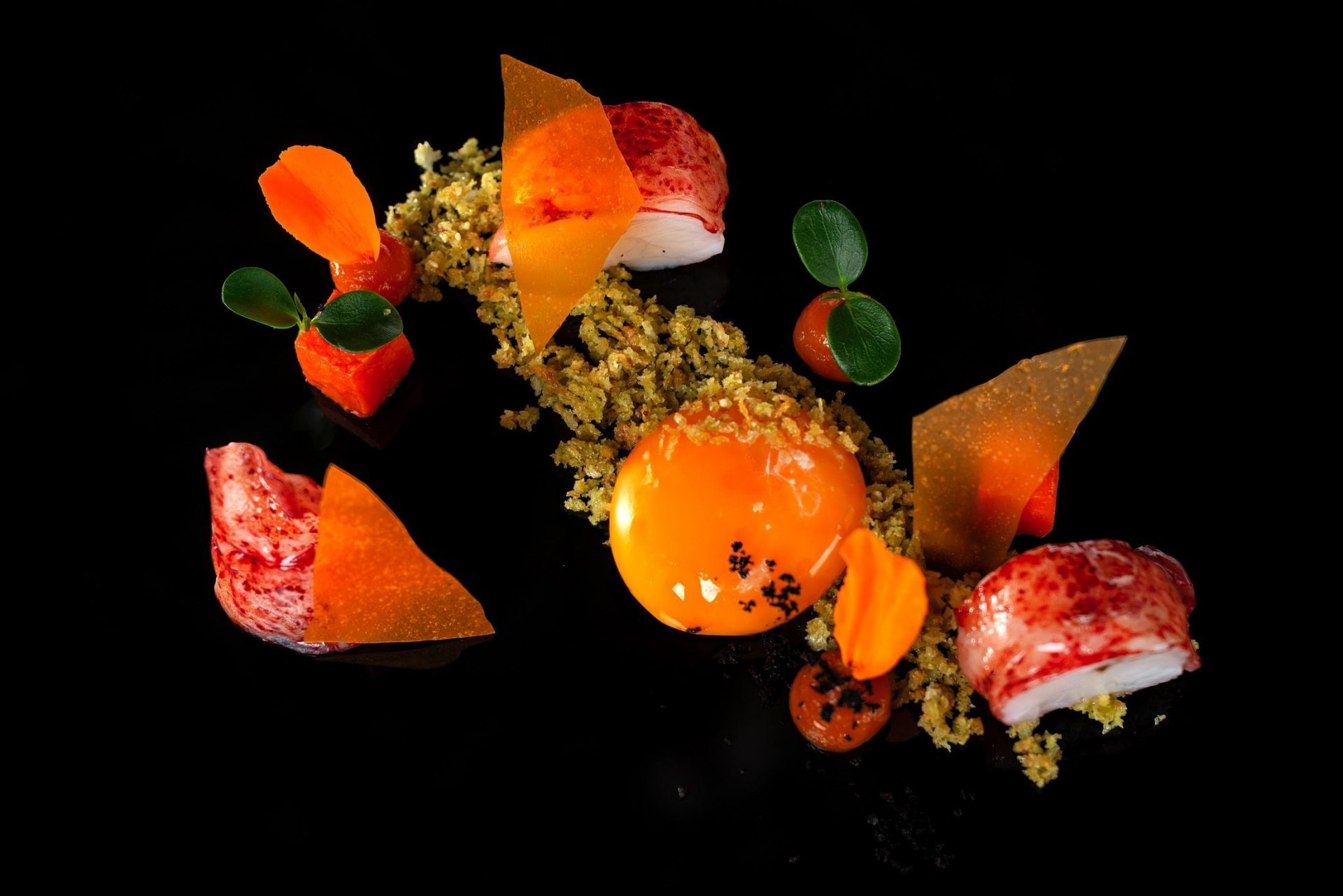 H-
Cadoret oysters
€6.60 each
Grilled deep-water rose shrimp from Huelva
€33.00
Grilled lobster from the Cantabrian sea
€90.00/kg.
"Carrasco" acorn-fed Iberian ham
35,00 €
"Balfegó" bluefin tuna tartar, green apple, and a touch of ginger
35,00 €
Sweetbreads at low temperature on nut and dried fruit sand and texturized carrot
30,00 €
To enhance the essence of the following dishes, they will be served in reduced portions.
Asparagus from Navarre, smoked eel, and foie cream
14,00 €
Short-roasted langoustine with beet hummus, seaweed cake, and sundried tomato coulis
22,00 €
Charcoal-grilled scarlet shrimp on its crispy carapace and "Teietxe" egg yolk
22,00 €
Galician spider crab on roasted potato, hake kokotxa stew with pil-pil sauce, and sautéed Aroa babatxikis beans
16,00 €
Seasonal vegetables over a Navarra artichoke cream and parsley crumble
14,00 €
P-
Charcoal-grilled wild turbot on an emulsion of its bones and texturized artichokes
35,00 €
Cod plate (grilled, pil-pil, and Biscay-style
30,00 €
Hake kokotxas stew with pil-pil and grooved carpet shell
35,00 €
Charcoal-grilled hake on "Parmentine" potato cream, sea air, and roasted pepper nectar
30,00 €
C-
Rack of rosy lamb with warm aubergine and sweet potato salad
30,00 €
Roasted cured suckling veal with potato and fresh mushroom stew, Hondarribi Beltza grape jelly
25,00€
Charcoal-grilled sirloin steak with wheat risotto, Iberian cured pork, and truffle meringue
33,00 €
Oak-grilled suckling steak cutlet with salad and cut potatoes
70,00 € Kg.
D-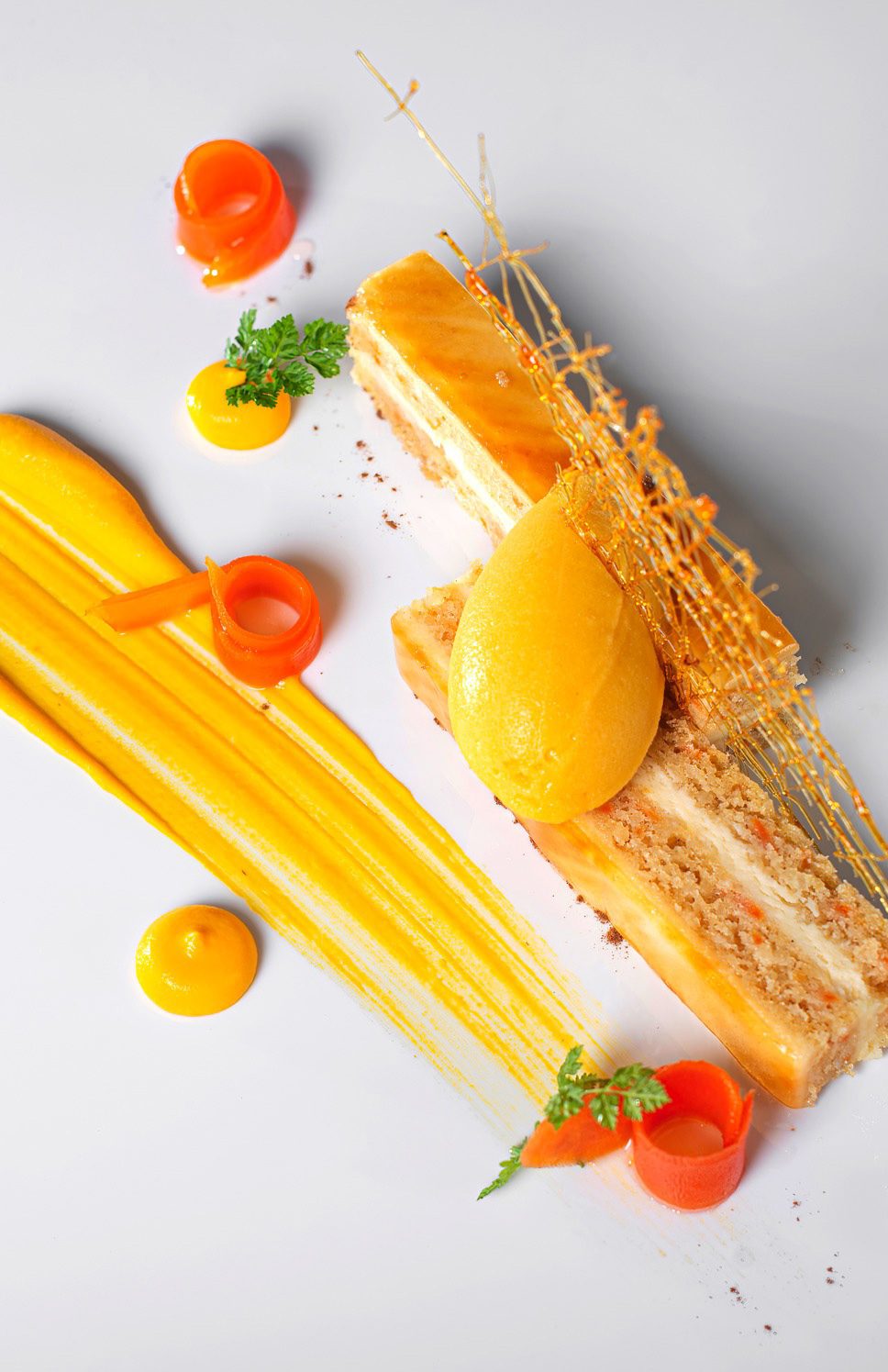 Chocolate, caramel and coffee
11,00 €
Nut free
Rice pudding bonbons, orange pears, corn crumble and white chocolate
11,00 €
Egg free
Passion fruit cheesecake, vanilla glazed pineapple and almond crunch
11,00 €
Caramelized brioche French toast "torrija", apple sorbet and Etxerriaga cider
11,00 €
Nut free
Gâteau Basque with sautéed red fruits, vanilla Chantilly cream and cherry sorbet
11,00 €
Assorted pastries with ice cream
16,00 €
In Boroa Jatetxean
If you wish, we can provide you with all services that will make your celebration an unforgettable event.
Maximum capacity: 210 dinner guests.