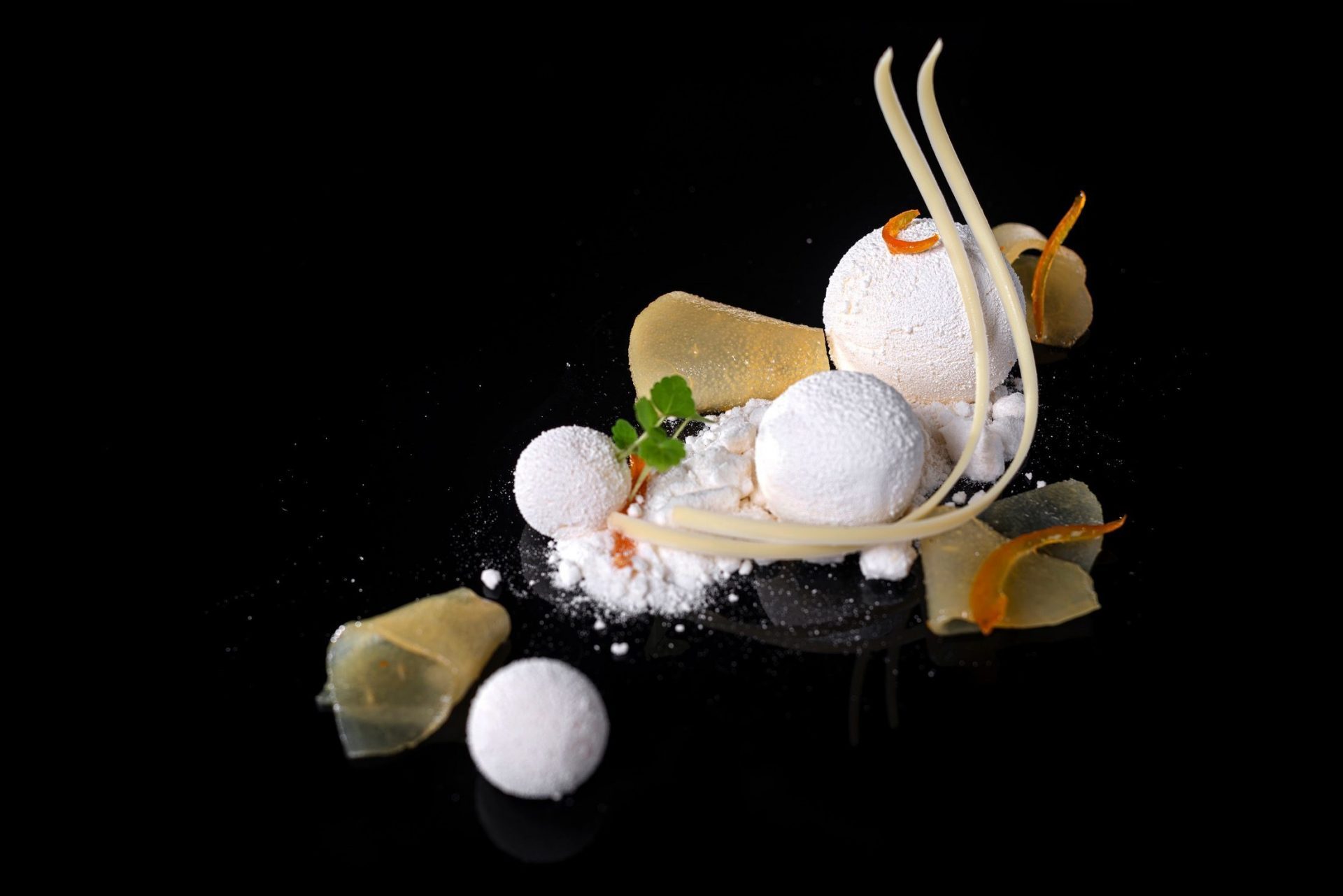 Reservations must be made at least 24 hours in advance and for a maximum of 8 diners.
APPETIZERS:
Amanita and truffle in crystal egg on a crispy nest
Roasted Cadoret black pearl oyster on guacamole, sea air, and Codium caviar
"Urezti" foie gras and txakoli bonbon with popcorn and chocolate spiced bread
MENU:
Short-roasted langoustine, beet hummus, seaweed cake, and baby mesclun from our garden
Sweetbreads at low temperature on nut and dried fruit sand and texturized carrot
Charcoal-grilled wild turbot on an emulsion of its bones and texturized artichoke
Roasted cured suckling veal with potato and fresh mushroom stew, Hondarribi Beltza grape jelly
Our "Mojito"
Basque cake with sautéed red fruits and cherry ice
Cream Coffee and petit fours
RECOMMENDED PAIRING FOR THE SET MENU:
Itsas mendi no7 2020 (D. O. Bizkaiko Txakolina)
Sierra Cantabria Selección 2020 (D.O.Ca. Rioja)
D.O.P. Pago de Otazu 2019 (Merlot y Cabernet Sauvignon)
Huget de Can Feixes Brut Nature 2013 (Corpinnat)
The menus will be for a full table.
Drinks are not included
70 €

Price of wine pairing: €20.00
10% V.A.T. included