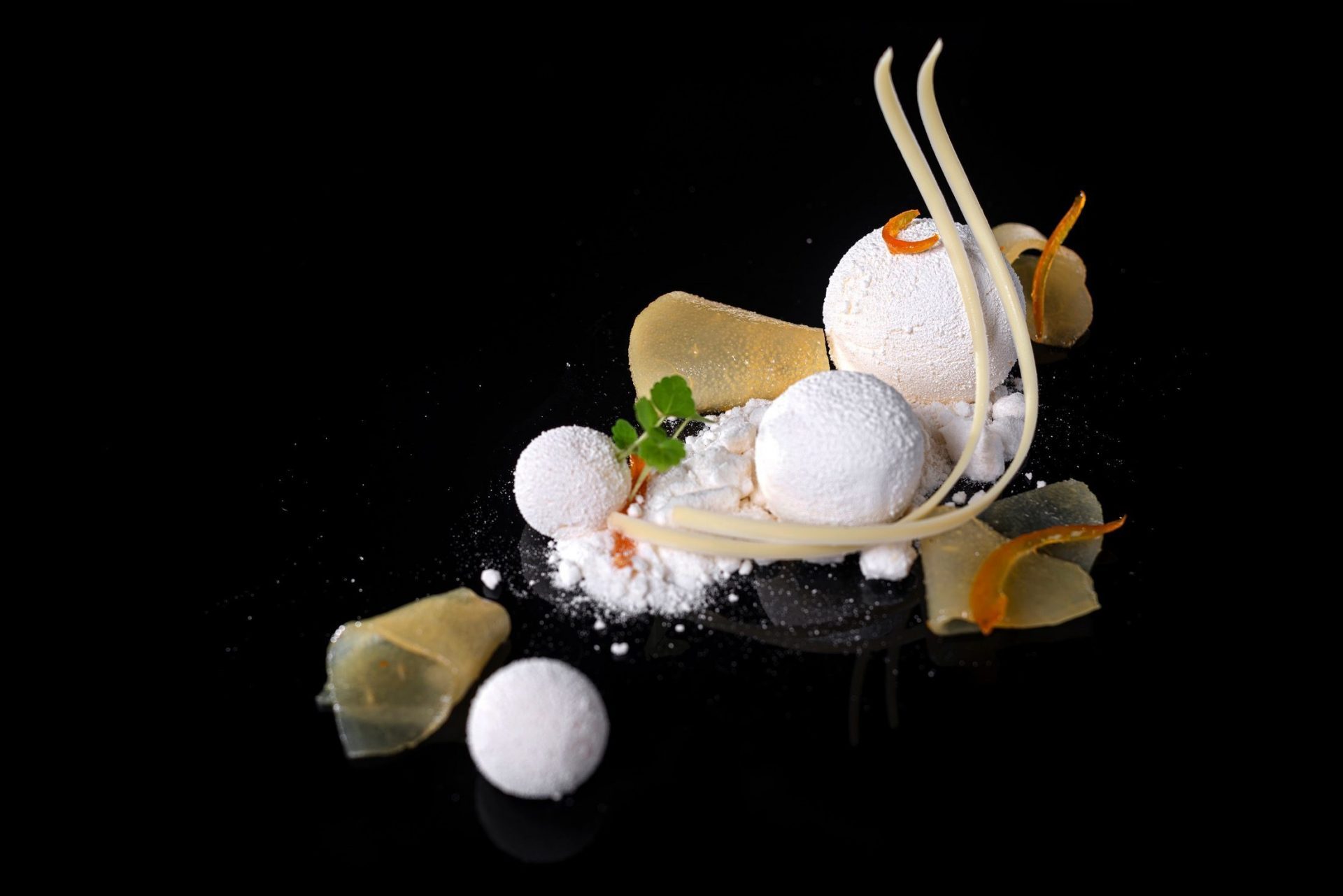 Reservations must be made at least 24 hours in advance and for a maximum of 8 diners.
APPETIZERS:
"Urezti" txakoli and foie gras bonbon covered popcorn, Boroa apple sauce and chocolate spice bread
Bay of Biscay lobster brioche, kimchee and baby greens from our garden
MENU:
Scallop and blue and red shrimp ceviche on Txakinarto corn crisp and avocado and lime gazpacho
Slowly and lightly smoked veal sweetbread over a seasonal mushroom risotto with baby carrots
Traditionally fished baby cuttlefish, caramelised onion and coulis from its ink
Charcoal-grilled sirloin steak, blue cheese, Arbequina potato and a bit of greens
Our house mojito
Apple, toffee malt and Etxerriaga cider sponge tartlet
Petits fours
RECOMMENDED PAIRING FOR THE SET MENU:
Aitaren sur lie, Hondarrabi Zuri (D. O. Getariako Txakolina)
Allende fermented in cask 2018 (D. O. Ca. Rioja)
Antona Garcia 2016, Tinta de Toro (D. O. Toro)
Huget de Can Feixes Brut Nature 2013 (Corpinnat)
The menus will be for a full table.
Drinks are not included
75 €

Price of wine pairing: €30.00
10% V.A.T. included