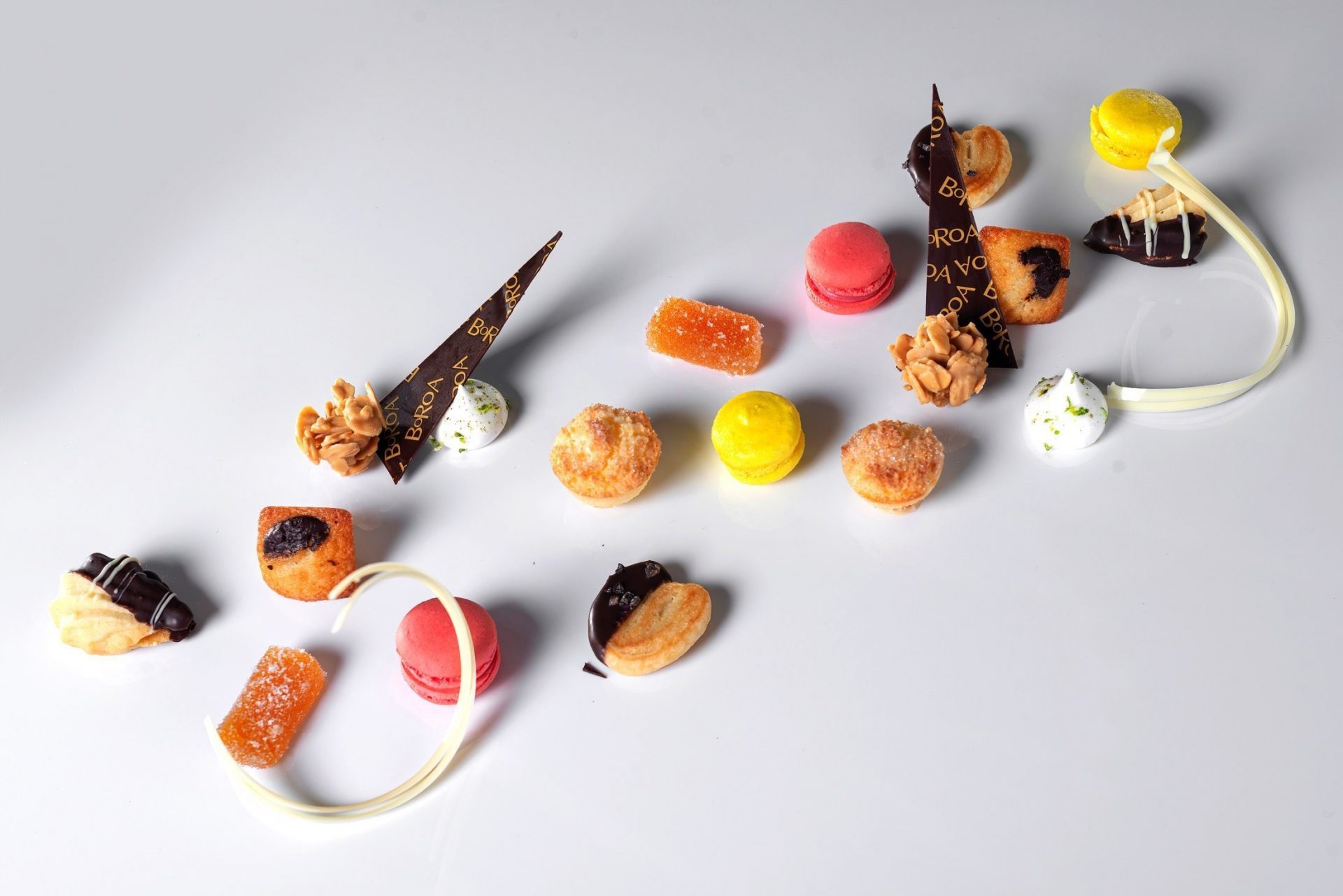 Reservations must be made at least 24 hours in advance and for a maximum of 8 diners.
Hours of service:  13:00 – 14:30

APPETIZERS:
Cone with Caesar's mushrooms
Truffle and shitake mushroom infusion fritter
Mussels, kimchee, and crispy tapioca
Steak tartar on thick Txakinarto corn tortilla, pickles, and capers gel
Daniel Sorlut oysters from Normandy, ginger, lime, and basil
MENU:
Warm pheasant salad over pickled curd, autumn mushrooms, mustard, and truffles
Telletxe egg with creamed black chanterelles
Steamed scallop ravioli, leeks from the Durango region, and consommé made from red onions from Zalla
Aroa broad beans, razor thin Iberian cold cuts, and grooved carpet shell
Curry-scented rice with lobster
Charcoal-grilled cod on its fish maw prepared Biscay style and chips from its skin
Briefly roasted roe deer tenderloin, slices of pumpkin, Tempranillo gel, and chestnuts
Boozy citrus cake (passion fruit, cardamom, vermouth, and herbs)
Floating island (orange, caramel, and vanilla)
Bar of chocolate (coconut, toasted ginger with herbal notes)
Coffee and petit fours
RECOMMENDED PARINIG FOR SET THE MENU:
Thiénot Cuvée Brut Rosé (A. O. C. Champagne)
Sequeiro 2017 Albariño (D.O.Rias Baixas)
Pétalos Cosecha 2020 (D. O. Bierzo)
Luis Alegre Reserva 2016 (D. O. Ca. Rioja)
Quinta da Romaneira Lbv 2015 (Oporto)
The menus will be for a full table.

Drinks are not included
140 €

Price of wine pairing: €50.00
10% V.A.T. included