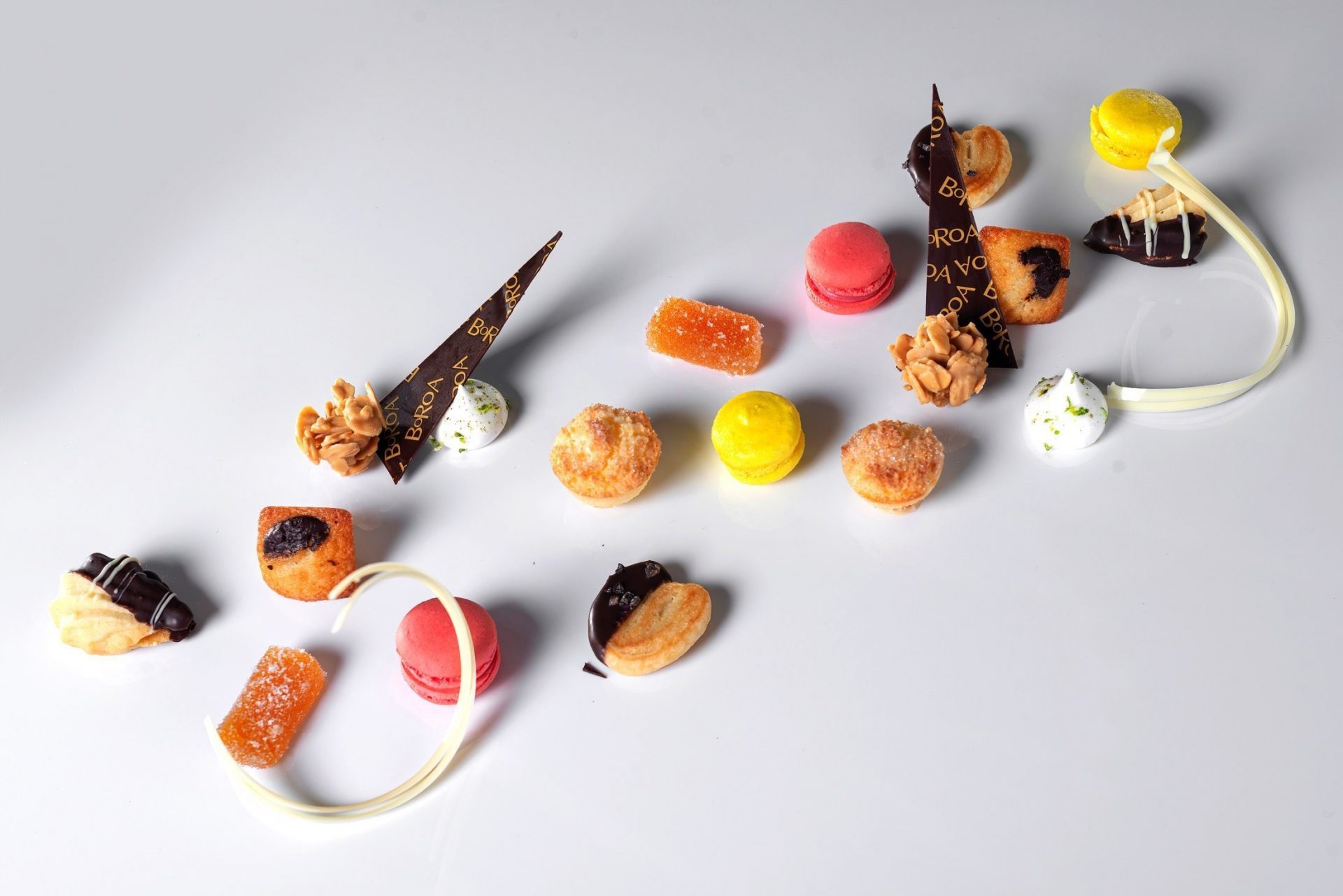 Reservations must be made at least 24 hours in advance and for a maximum of 8 diners.
Hours of service:  13:00 – 14:30

APPETIZERS:
AAmanita and truffle in crystal egg on a crispy nest
"Urezti" foie and txakoli bonbon, popcorn, and chocolate spiced bread
Scallop ceviche in pea tapioca and lime veil
Roasted oyster rested on guacamole, sea air, and marinated
"Per Sé" Cantabrian anchovy caviar, olive cracker, and Idiazabal cheese
MENU:
Asparagus from Navarre, smoked eel, and foie cream
Short-roasted langoustine with beet hummus, seaweed cake, and sundried tomato coulis
"Balfego"bluefin tuna tartar, green apple, and a touch of ginger
Seasonal vegetables over a Navarra artichoke cream and parsley crumble
Galician spider crab on roasted potato, hake kokotxa stew with pil-pil sauce, and sautéed Aroa babatxikis beans
Lomito de lenguado en panceta ibérica "Carrasco" y patatitas suflé rellenas de salsa Bearnesa
Fillet of sole in "Carrasco" Iberian bacon and small soufflé potatoes filled with Béarnaise sauce
Rack of rosy lamb with warm aubergine and sweet potato salad
Apple sorbet, corn, "Etxerriaga" cider jelly and creamy lemon sauce Passion fruit cheesecake, vanilla glazed pineapple and almond crisp
Our assortment of chocolates
Coffee and petit fours
RECOMMENDED PARINIG FOR SET THE MENU:
Ayala Brut Majeur, Chardonnay, Pinot Noir y Pinot Meunier (A. O. C. Champagne)
Aitaren 2019 Hondarrabi Zuri (D. O. Getariako Txakolina)
Pago de Otazu 2019 Merlot y Cabernet Sauvignon (D.O.P. Pago de Otazu )
Enate Varietales del 2013 (D.O. Somontano)
Cuvée 79 2018 (Sauternes)
The menus will be for a full table.

Drinks are not included
130 €

Price of wine pairing: €45.00
10% V.A.T. included