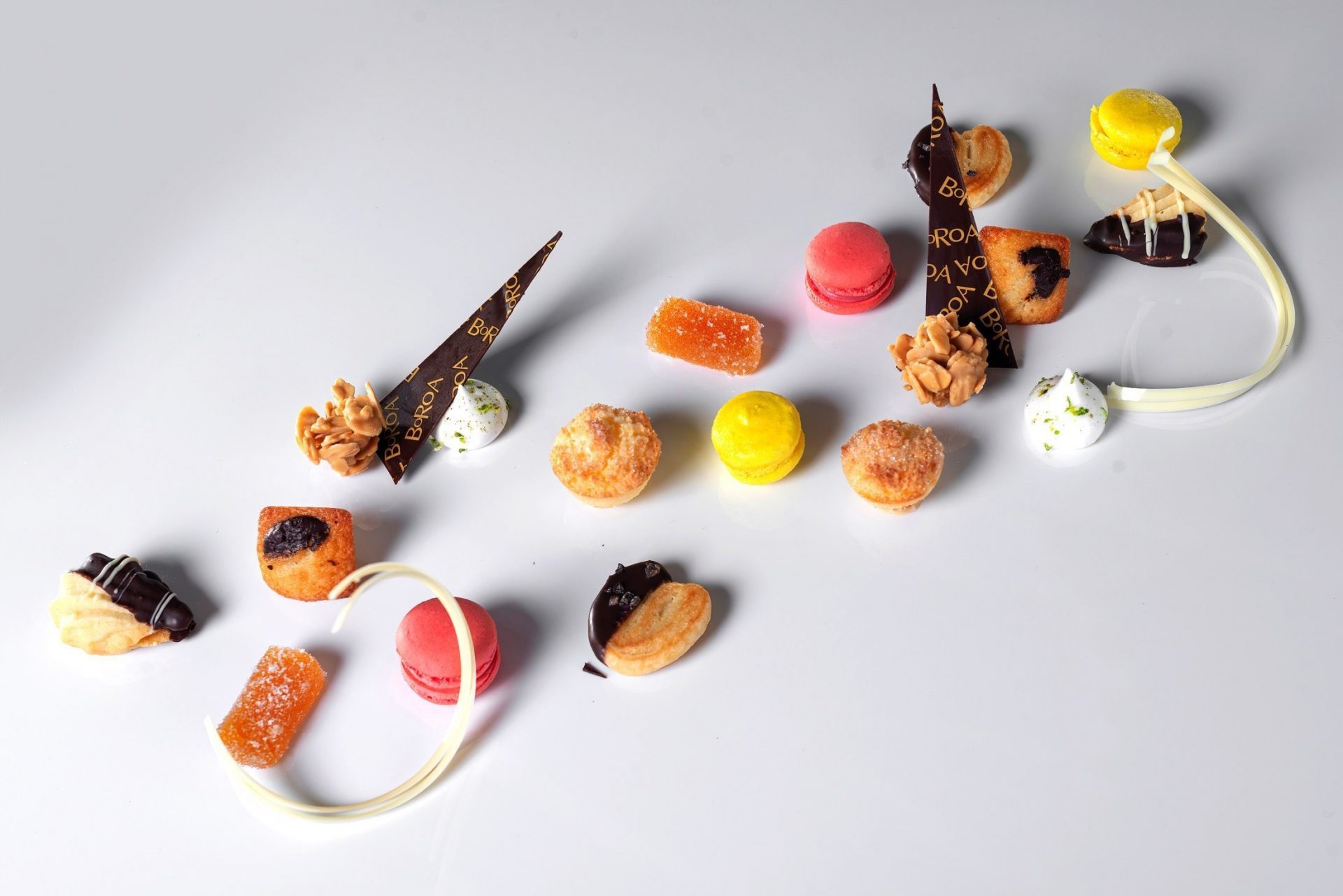 Reservations must be made at least 24 hours in advance and for a maximum of 8 diners.
Hours of service:  13:00 – 14:30

APPETIZERS:
Tomato with basil and Idiazabal cheese on a black olive crumble
Smoked Cantabrian Sea sardine on citris foie and a touch of peach
Amanita and truffle in crystal egg on a crispy nest
Spider crab in a parsley cone with cream of coral
Raw Gillardeau oyster, "Per Se" caviar and the scent of the sea
MENU:
Scallop and red prawn ceviche in apple, avocado and lime gazpacho
Tuna from Bermeo with Urdaibai tomatoes
"Telletxe" egg on consommé of horn of plenty mushrooms and summer truffles
Charcoal-grilled "Os Miñarzos" octopus, black garlic, dash of "Vera" paprika
Lightly smoked veal sweetbread cooked at a low temperature on wheat berries, fennel and carrots
Charcoal-grilled black-bellied monkfish fillet in "suquet" seafood sauce, red algae and citrus pil pil sauce
Veal sirloin chops on foie gras cream and vegetables from our garden
Watermelon and strawberry crushed ice with mint ice cream
Rice pudding bonbons, orange pears and white chocolate
64% chocolate fondant, caramel and lemon verbena
Coffee and petit fours
RECOMMENDED PARINIG FOR SET THE MENU:
Ayala Brut Majeur, Chardonnay, Pinot Noir y Pinot Meunier (A. O. C. Champagne)
Hacienda de Arinzano F. B. 2019, Chardonnay (D. O. Pago de Arinzano)
Eklipse 2017 (D. O. Bizkaiko Txakolina)
Marbore Cuvée 2018 (D. O. Somontano)
Ariyanas 2018, Moscatel de Alejandria (D. O. Sierras de Málaga)
The menus will be for a full table.

Drinks are not included
135 €

Price of wine pairing: €45.00
10% V.A.T. included